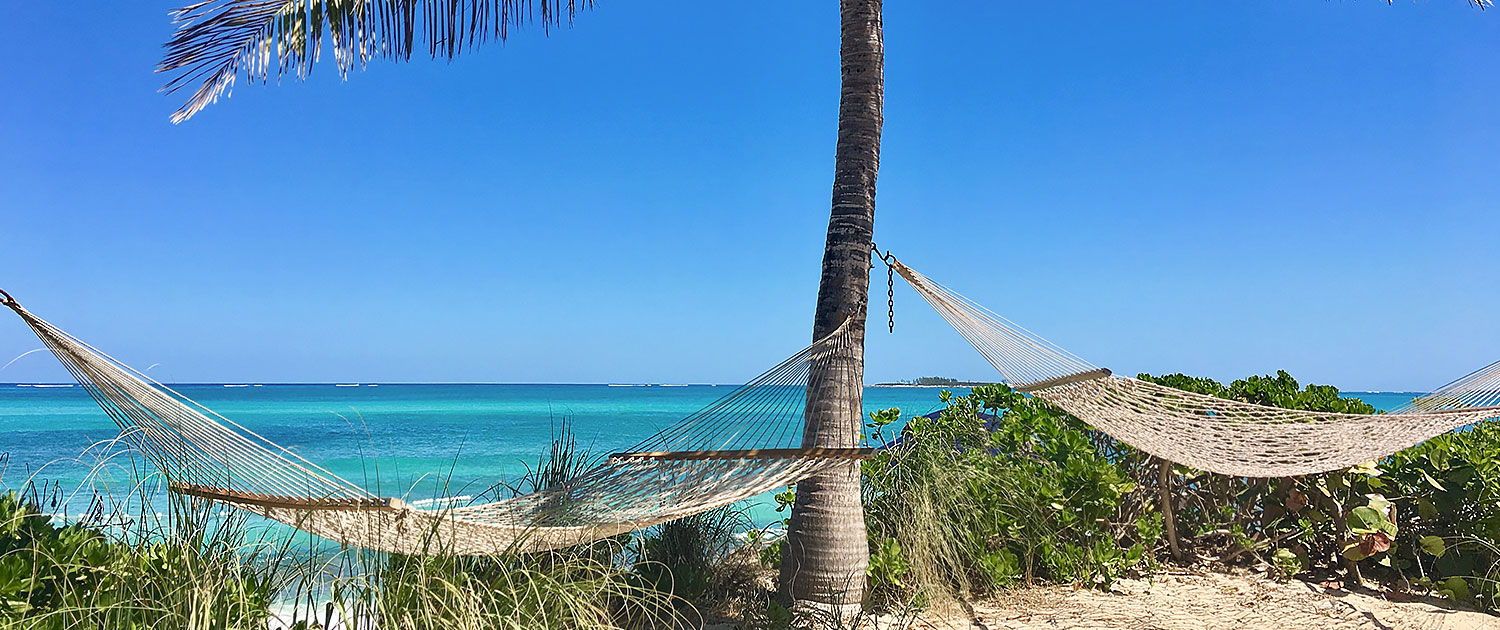 Designed for Peace of Mind
Designed for Peace of Mind
May 04, 2020
Here at Sandyport Beach Resort, we aim to provide a safe and soothing getaway for you and your family. Our resort has some special features that ensure it's easy for you to maintain social distancing.
Being in the Bahamas is all about bathing in the sunshine, swimming in crystal clear waters, enjoying oceanfront breezes, letting your cares slip away. Our low-density resort has expansive pool and beach areas where you can do just that. Our chaise lounges and hammocks are spread out, allowing you to enjoy both shady and sunny spots to yourself.
There's no need to feel cramped, as all of our guest rooms have private exterior entrances. Our buildings are also designed with exterior walkways and stairways—no need to step into any enclosed corridors or elevators.
You can even minimize interaction during your getaway: use mobile check-in and check-out, so all you have to do is pop by the front desk for your keys. Come and go with ease thanks to convenient self-parking.
The cherry on top? Many of our rooms and suites have an ensuite kitchen, dining, and living areas, so you can make yourself completely at home. Prepare your meals in place, dine in with your family, and enjoy those oceanfront views from your terrace.
Share
---