Scroll Down
Nestled on Nassau's Best Beachfront
Called "one of the best boutique resorts in the Bahamas" by Travel + Leisure magazine, Sandyport Beach Resort is Nassau's laid back island jewel. A color-clad tropical hideaway steps from the Bahamas' crystal-clear waters, it's a place to slip off the radar, savor fresh island cuisine, and feel instantly at ease.
Top Reasons to
Stay with us
Personalized Service
Tru Tru Tranquility
Bahamian Tings
The Beach is Calling
In-Suite Full Kitchens
Family Traditions
Mobile Check - In
Read More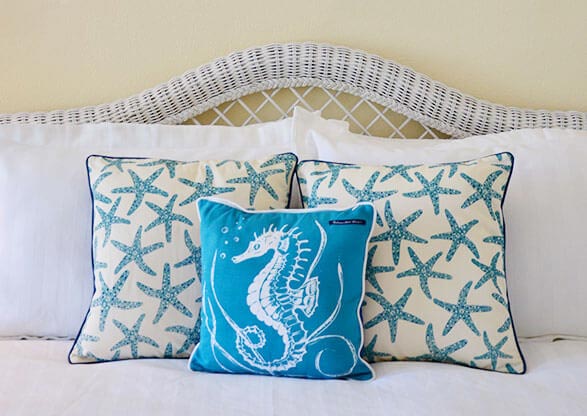 "Simply amazing small resort."
"We had plenty of room in our 2 bedroom condo. Took some friends along and they loved the decor. So glad we stayed here. Loved being on the lagoon side. Water was ideal as was the location. We were in the middle of everything. We will be back. "
Xharliefun
"Beautiful Sandyport"
"I live on another island in the Bahamas but every time I come to Nassau I stay here. They always offer the best accommodations with a smile. The rooms are beautiful clean and comfortable. The staff is amazing especially Leanne at the front desk. She treats me like family. Sandyport resort is my home away from home and I will be back soon!"
A TripAdvisor Member
"Great place to relax"
"Excellent location, large rooms, very clean, and friendly staff. Taxi and bus service make it possible to see and enjoy the entire island. News Cafe and Twisted Lime are restaurants within walking distance. Everything you need to relax and enjoy the Bahamas is located here."
Dianne N
"Slice of heaven!"
"My friends and family have been staying here for over 20 years and it always feels like home! The staff is excellent and always accommodating. The amenities are great. We love the rooms and the beach is amazing! It's removed enough from downtown to be quiet and peaceful yet close enough to get there easily on the local buses. Can't imagine ever not staying there!"
Stacy9247
Best Rate Guarantee
If you find a better rate elsewhere, we will match it and treat you to a special Sandyport perk on arrival.
Experiences
Etched in blue
Explore the sparkle just below the surface. Dive and snorkel excursions depart daily from Sandyport Beach Resort.
Learn More
Get to Know
Nassau
Best known for its beaches, coral reefs, and pastel hues, the capital of the Bahamas is one of just 116 cities worldwide honored by UNESCO as a city of Crafts and Folk Art.
Learn More
Explore Our Faves
Staff picks
Oct 07, 2019
Escape your island retreat for a botanical one, while never leaving the paradisiacal island of Nassau. The Retreat National Park is a unique garden that is tucked away in a quiet residential area. Home to the largest palm collection in the entire world, some visitors don't even know it exists.
Read more