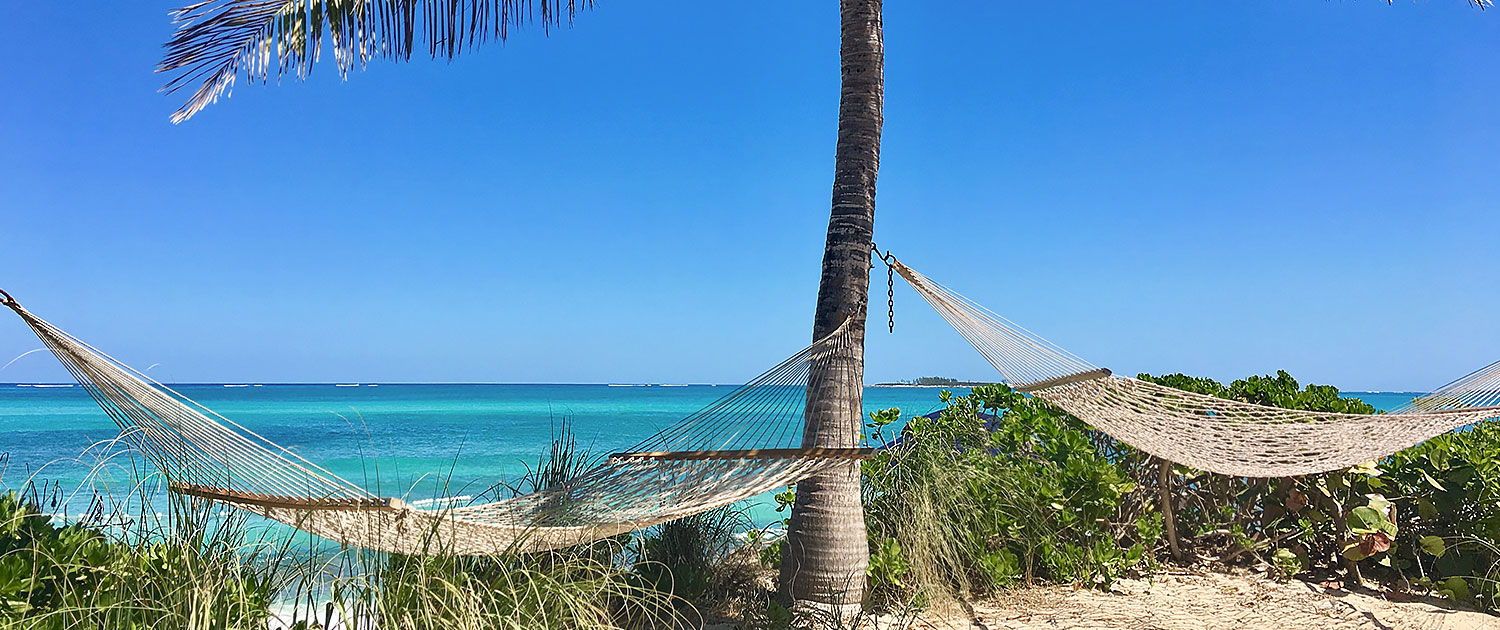 Be a Beach Bum in Nassau
Aug 06, 2018
With sugar-soft sand, 300 days of sunshine, and beautiful crystal-clear waters that simply take your breath away, your ideal trip to Nassau probably involves a trip to the beach. But do you know how to plan the perfect one? If not, follow the five easy steps below:
Step One – Pack some beach gear in your carry-on or in a small bag at the top of your suitcase. This way if you arrive before check-in time, you can still change into your swimsuit and head straight to the beach. No need to pack a towel as beach towels, hammocks, snorkeling gear, lounge chairs, and umbrellas are all provided at Sandyport Beach Resort.
Step Two — Lather on the sunscreen before you head outside to maximize outdoor playtime and ensure that your skin stays protected for longer.
Step Three – Stop by our guest vacation book exchange to borrow or exchange a page-turning mystery, sultry rom-com or heart-pounding adventure.
Step Four – Pick up some freshly harvested Conch Salad and local beer from the Da Conch Shack poolside or head to The Blue Sail Restaurant for an island cocktail. This is "It's Better in The Bahamas" in its pure form.
Step Five — Sit back, wiggle your toes in the sand at our ocean beach, relax, and enjoy the view!
Share
---