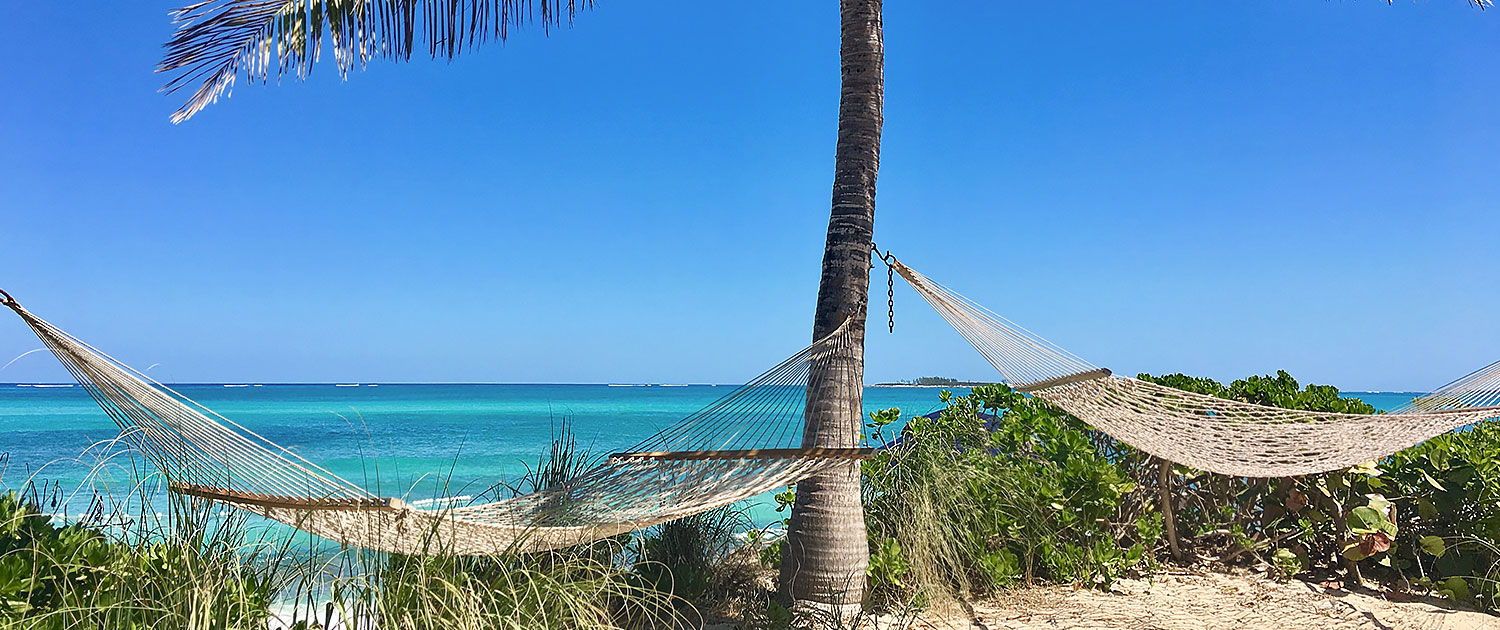 Where to Spot Wildlife in the Bahamas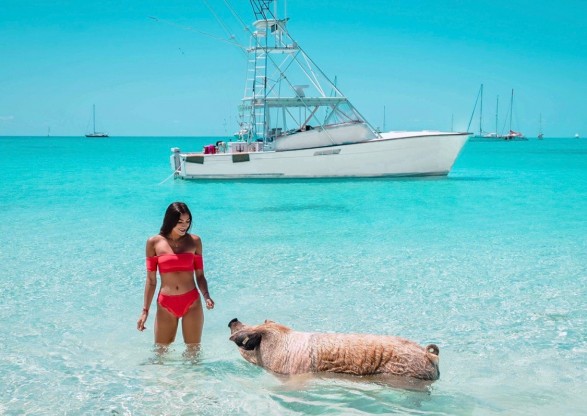 Where to Spot Wildlife in the Bahamas
Sep 27, 2021
The Bahamas are home to diverse populations of land and sea creatures. During your stay, you'll have plenty of opportunities to discover wildlife and partake in unique animal encounters. Follow this wildlife guide to learn where to spot some of the Bahamas' most iconic residents.
Swimming pigs
The swimming pigs of the Exumas have garnered international fame and a worldwide following. To meet these sociable creatures for yourself, take a quick day trip to Big Major Cay. Feed the pigs fruits and veggies from your boat or jump in the water and join them for a swim. Just be sure to only feed the pigs while they are in the water so that they do not ingest any sand.
Dolphins
When it comes to dolphin sightings, Bahamian waters offer some of the best in the world. Hop on a boat for a chance to spot a Bottlenose or Atlantic Spotted dolphin in the wild. Or, for a hands-on experience, sign up for a Dolphin Encounter at Blue Lagoon.
Sharks
Adrenaline junkies will love the thrill of a shark diving adventure. Stuart Cove's offers 2-tank dive trips for encounters with Caribbean Reef Sharks. You can also take a day trip to Compass Cay, where you'll have the opportunity to swim with friendly nurse sharks on a private island.
Iguanas
Bahamian Rock Iguanas are indigenous to the Bahamas. These reptiles can grow several feet long and weigh in at over twenty pounds. They tend to be friendly creatures and are comfortable around people. Feel free to feed them—they love to snack on lettuce and grapes. The best islands for iguana sightings are Allen's Cay and Bitter Guana Cay, nicknamed "Iguana Island."
Ardastra Gardens, Zoo and Wildlife Conservation Centre
You can count on an up-close encounter with nature at the Ardastra Gardens and Wildlife Conservation Centre. Here, you will find 4 acres of tropical gardens and over 135 animals, including the Caribbean flamingo. Visitors can learn about flamingo conservation efforts and even watch a live Flamingo Show.
Our concierge has insider knowledge on all of the best Bahamas excursions and is here to help you make the most out of your travels. Check out our Bahamas Bucket List to learn more about the unique experiences you can have in the Bahamas.
Share
---